The next game in the
2.5D Assassin's Creed series
takes the player to 19th Century India, and a new trailer shows the tools and tactics in your arsenal. 
In
Assassin's Creed Chronicles: India
, you play as assassin Arbaaz Mir, as he protects Princess Pyara Kaur from a Templar plot and retrieves a special diamond for the Brotherhood.
As Mir, you'll wield an array of versatile tools, from the chakram, which doubles as a ranged weapon and means of distraction, to smoke bombs and rope darts.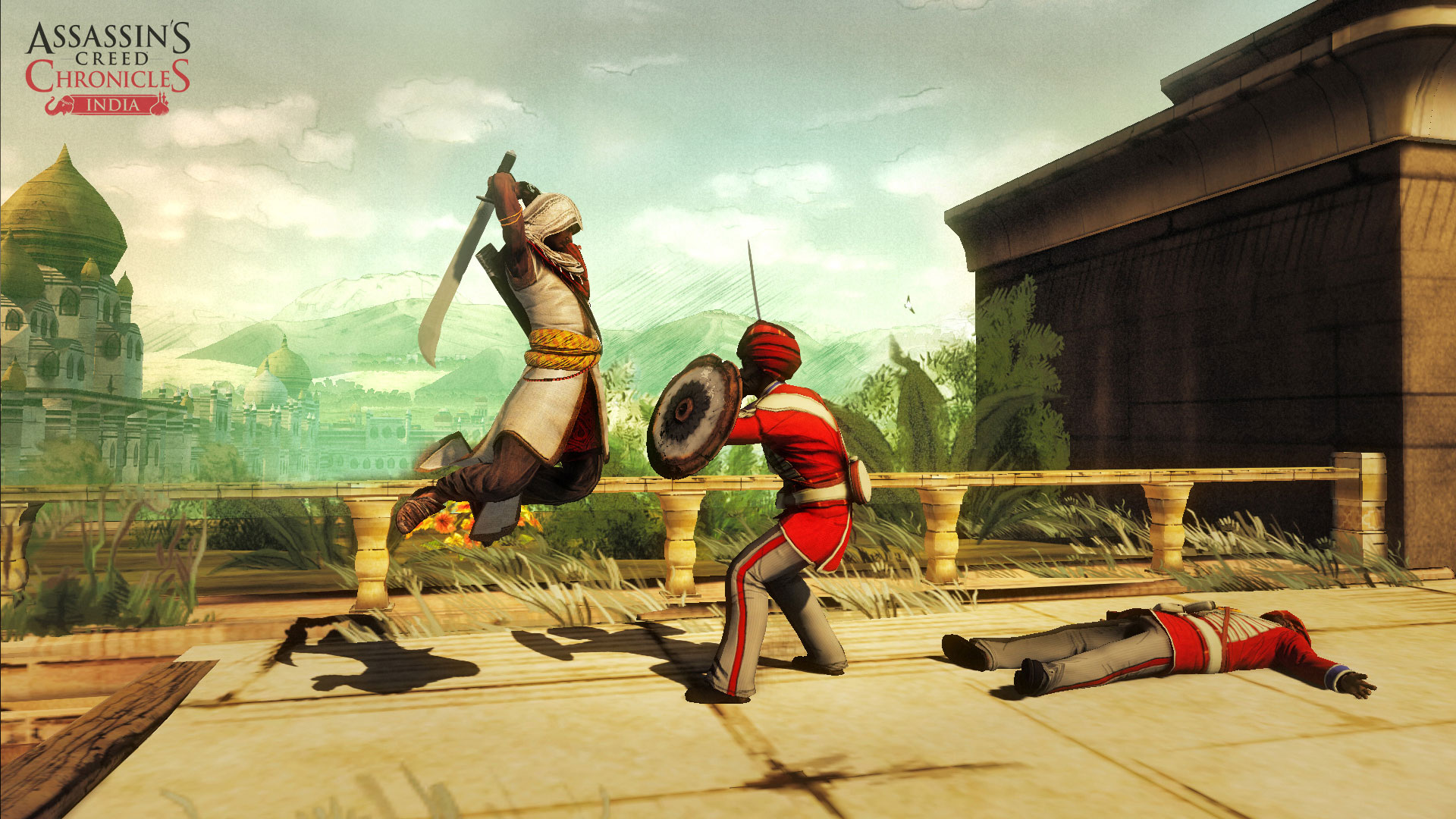 You also have access to special abilities, such as disguises to hide from guards in plain sight.
When stealth fails, you'll be able to cut down enemies with your Talwar Sword and hidden Trident blade. Besides the main campaign, you can hone your stealth and combat skills in special challenge rooms.
Assassin's Creed Chronicles: India
will be available along with
China
and
Russia
, when the
Chronicles Trilogy
Pack
comes to PS Vita in April.