Announced earlier today on stage at Apple's event,
Sky
is the long awaited next game from developer thatgamecompany, their first mobile game after bringing
Flower
and
Journey
to Playstation.
Combining the serene flight of Flower with the relaxing social exploration and otherworldly landscapes of Journey, Sky lets you soar through a mysterious kingdom among the clouds. Graceful swoops and dives takes you through the open air and towards ruins and temples, where deeper secrets await.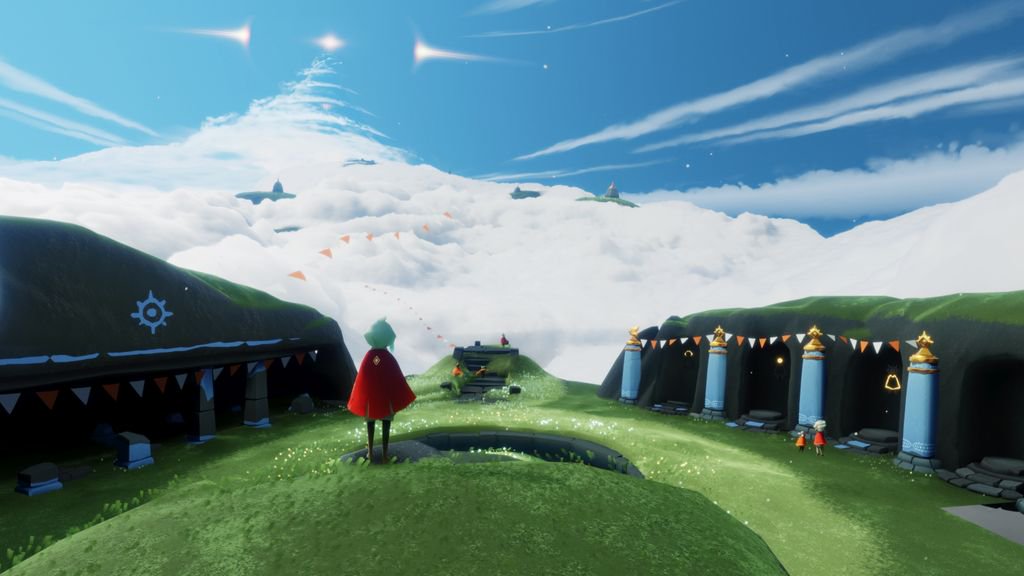 In the stage demo, we see friends meet within the world, and travel into the depths of a mountain-top shrine, where a ritual spawns a mythic beast into the atmosphere for you to fly along. 
Sky
's gorgeous environment and relaxing aerial exploration is coming first to iPad, iPhone, and Apple TV this winter, then later to other platforms.